Simple Interior Updates
1. Freshen up the walls
If your walls have dings, scratches and dull paint, outdated color, or faded wallpaper, some effort and a few cans of paint will make a dramatic improvement. To maximize the value of your home for a sale, select a neutral color and theme that unifies the entire home, creates defined spaces, and appeals to a variety of potential buyers.
2. Install crown molding
Add character to a room by installing crown molding. Buy the molding from a home improvement store, cut it to the dimensions of the room, and attach it to the walls with the appropriate nails and tools. The molding may be already primed or painted. Installing crown molding does entail some carpentry skills, but it is a cost-effective project to do yourself.
3. Update fixtures
Replace outdated or generic light fixtures, kitchen and bathroom fixtures, door handles, outlet covers, curtain rods, and switch plates to give your home a cohesive designer finish for a reasonable cost. A spa-style chrome shower head that is both water-efficient and elegant creates a touch of luxury. Light fixtures and decorative curtain rods can define and create an appealing room. If you plan to sell, make certain to choose items in finishes and colors that will appeal to a broad group.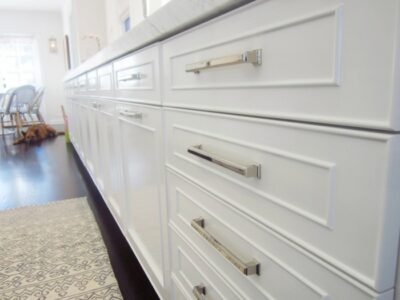 4. Upgrade cabinet knobs and drawer handles
It's surprising how a small element such as a cabinet doorknob can make your kitchen or bath cabinets look outdated or dull. Updating this cabinet hardware can give these rooms a fresh appearance, regardless of whether you refurbish your cabinets.
Enhancing Your Home's Exterior
The first, and sometimes only, impression that others see of your home is from the exterior. Here are some simple ways to make your home look its best on the outside.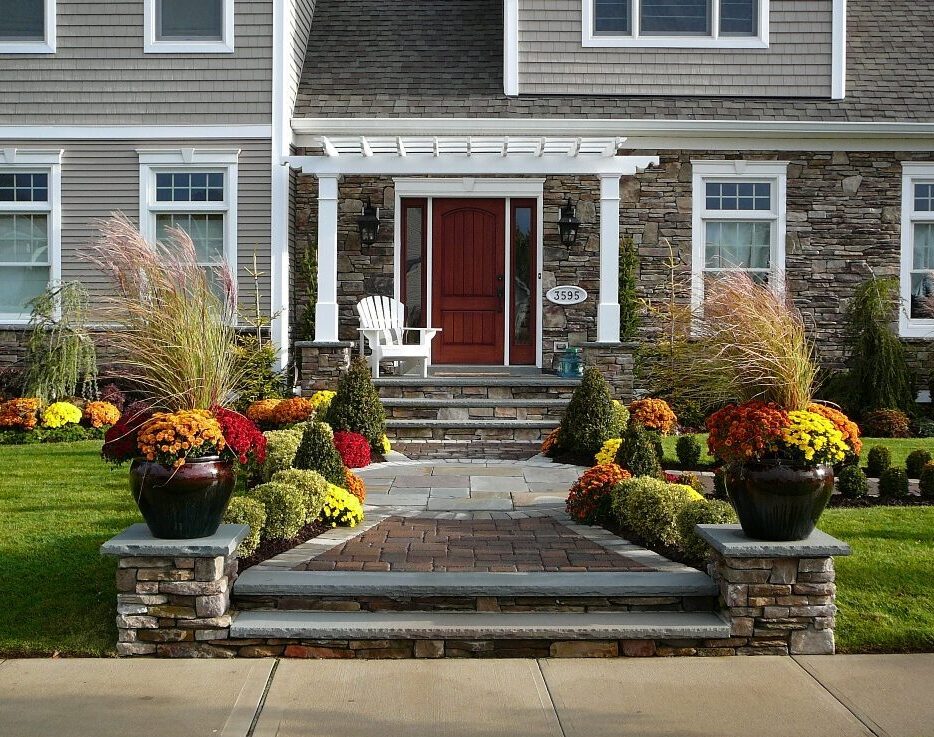 1. Install a new front door
Buying a new door with character will significantly improve your home's curb appeal. Also, an energy-efficient or insulated door will save you money on energy bills each month by providing a tighter seal against the elements and keeping the heat and A/C inside where it belongs. In addition to lower energy bills, you will notice the home's temperature is consistent and comfortable.
2. Buy a new front doormat
As one of your home's first visual impressions, this is where a nominal cost can make an important difference. Consider the color of your home and front door to create a cohesive and visually appealing entrance.
3. Clean the gutters
This maintenance task relates more to maintaining your home's value than increasing it; however, it is essential. Without properly functioning gutters, rain may seep inside or pool around the foundation. Eventually, water damage can compromise your home's structural integrity, leading to costly repairs.
4. Power wash the exterior of your home
A good power washing can make the exterior look almost as good as a fresh coat of paint.
5. Repaint the home's exterior
If power washing did not improve the exterior as you had envisioned, then consider painting it. Painting a home not only protects the value of the home's exterior but can also make your home look almost new from the outside.
6. Power wash the driveway, patio, and walkways
Cleaning the surface exteriors makes a significant visual improvement.
7. Upgrade and clean existing landscaping
Plants and flowers are a great enhancement to any home. Select greenery for the front of your home and walkways to bring attention to your home. Perennials, which blossom each year, provide a lasting landscaping enhancement. Choosing annuals for selected plant containers provides for variations each year for your home. Also, trim any bushes or trees that are overgrown or too close to the home. If your grass has any bald spots, patch them with either fresh sod or grass seeds.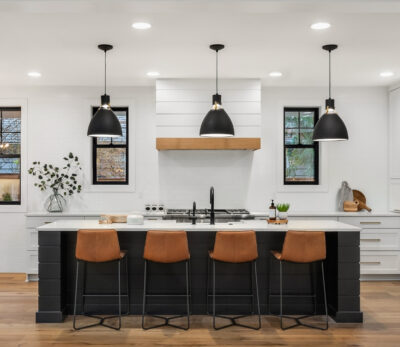 The Final Result
Upgrading your home does not have to be complicated or costly. A variety of projects that include all price ranges can improve your home's value, whether for buyers or for your personal enjoyment. Implementing these improvement ideas and proper maintenance will help you retain the most value for your home, as well as long-term enjoyment.