Madison Park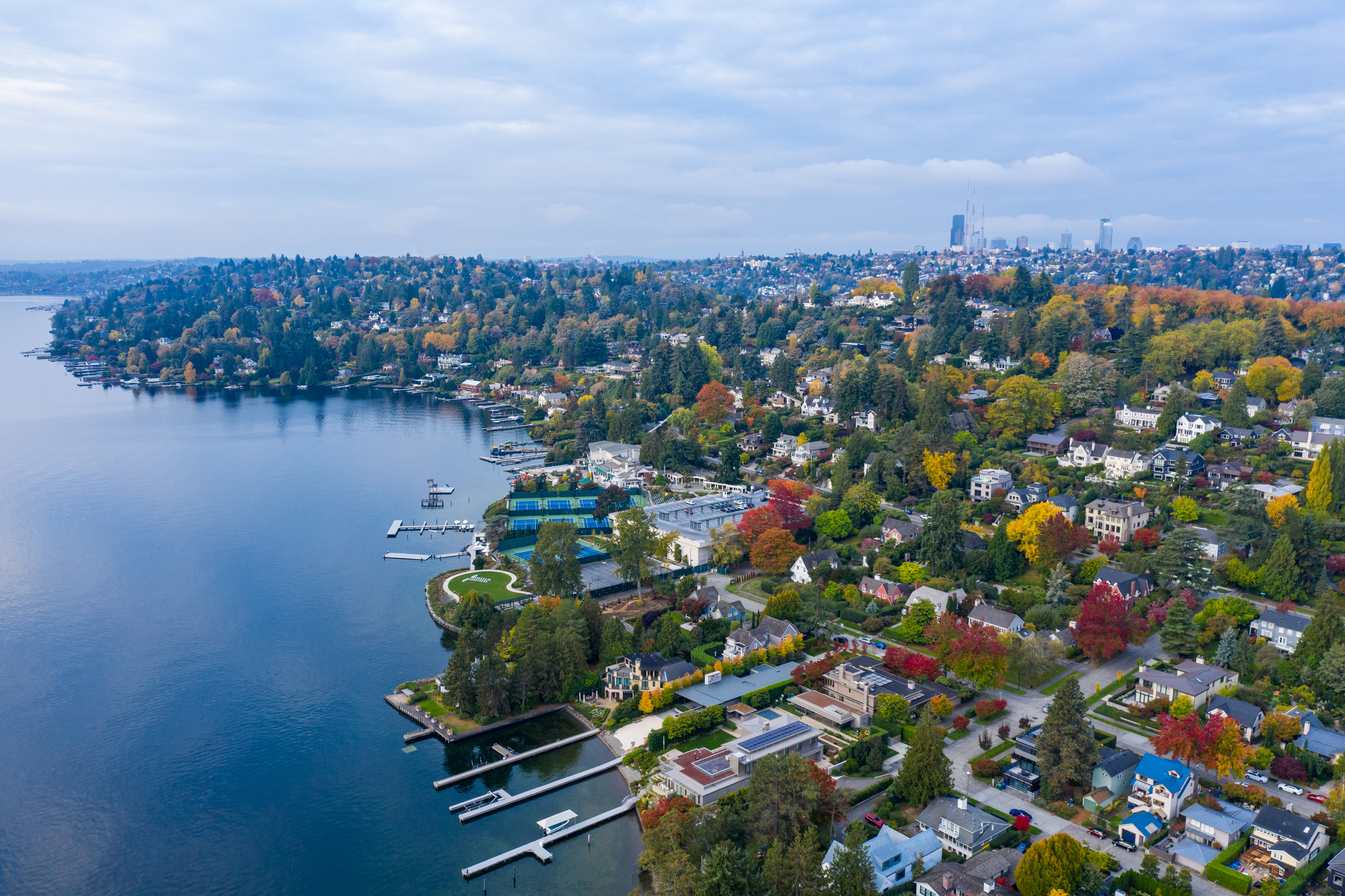 Madison Park is a neighborhood located in east-central Seattle, along the shores of Lake Washington. The upscale residential community offers a picturesque environment with gorgeous views of Mount Rainier and Lake Washington, which makes it a very relaxing place to live, especially for those looking for an in-city getaway. Living in Madison Park offers a highly convenient lifestyle, as both the neighborhood and nearby Madison Valley (located just across East Madison Street) are home to many of Seattle's top-rated dining spots and long-established retail venues. It's also a few minutes away from the University of Washington and downtown Seattle, which is why it's such a popular living destination for many people.
Homes for sale in Madison Park
Madison Park is a terrific choice for those looking to live in a high-end neighborhood with a relaxed, laid-back vibe right in the heart of the Emerald City. Buyers will be able to choose from many stylish and elegant properties ranging from waterfront condos to expansive estates, many of which boast upscale features such as hardwood floors, soaring vaulted ceilings, natural light-filled living spaces, and oversized windows framing spectacular views of Lake Washington. Many
homes for sale in Madison Park
are within walking distance from the neighborhood's array of stores, cafés, restaurants, services, and outdoor recreational venues, providing a highly convenient lifestyle for residents.
Madison Park real estate market info
Average listing home price: $547.5K
Attractions and activities in Madison Park
Madison Park has been a popular outdoor destination since the early 1900s, with its beautiful swimming beach, top-quality amenities, and variety of nearby dining options.
Located within the University of Washington campus, the Washington Park Arboretum offers a variety of fun outdoor activities including kayaking, hiking, and birdwatching. One of the arboretum's main highlights is its Japanese Garden, a sprawling 3.5-acre urban sanctuary with serene water features, bridges, lanterns, and walking paths, and a large variety of flora and fauna.
If you have any questions about a property or the area in general, please don't hesitate to
contact me
. I would be happy to answer any questions you may have.
Sorry we are experiencing system issues. Please try again.