West Seattle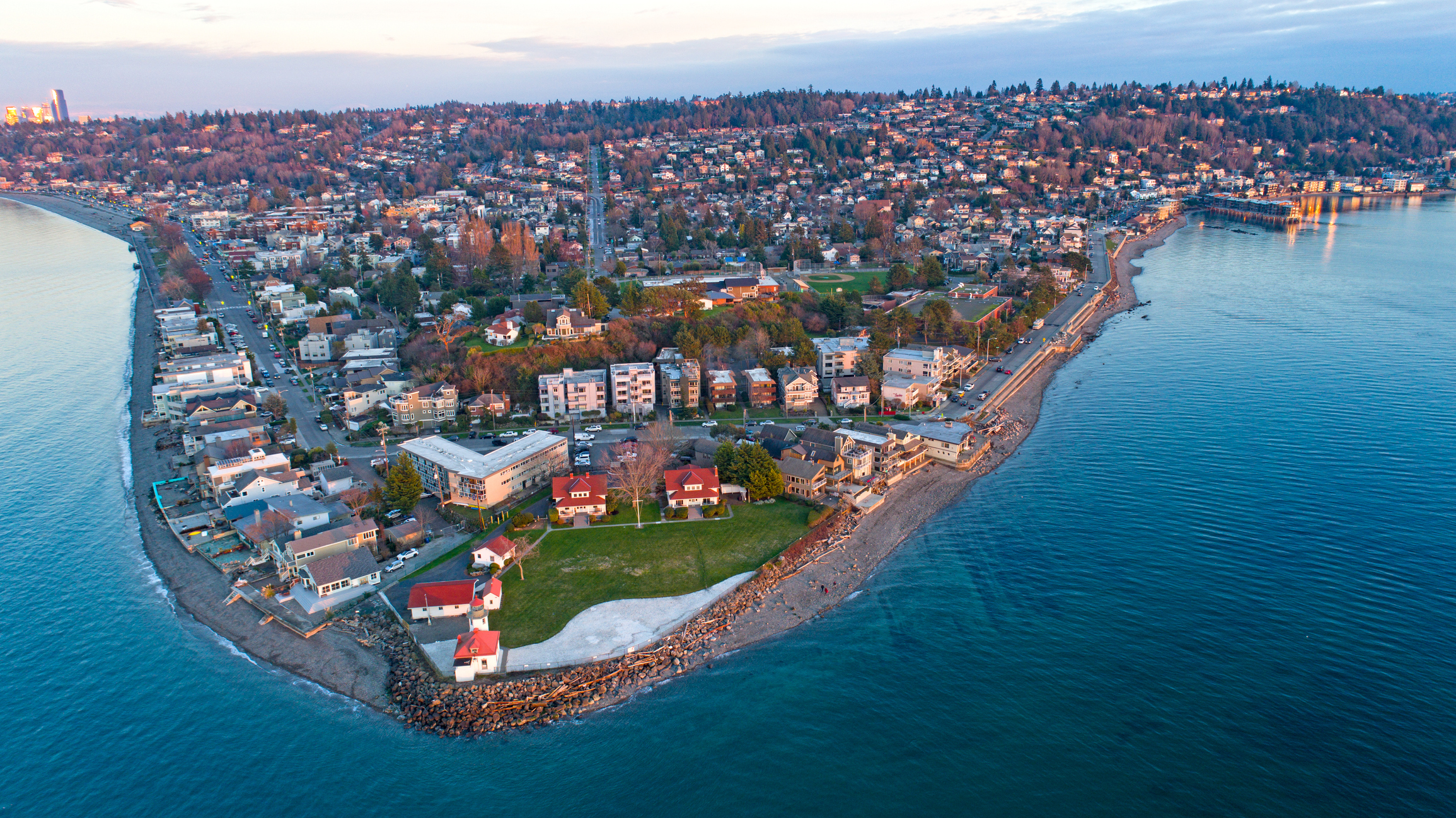 West Seattle is a collection of neighborhoods that are home to approximately one-fifth of Seattle's total population. It features two of the city's 13 districts, Delridge and Southwest, and covers the section located west of the Duwamish River.
Originally incorporated in 1902 as an independent town, West Seattle is home to many of the city's most scenic parks, including a number of picturesque saltwater beach parks nestled along Elliot Bay and Puget Sound. 
The community has plenty to offer, making it an ideal place to call home. This includes excellent schools, vibrant shopping venues, expansive parks and open spaces, and a relaxing small-town atmosphere enhanced by a gorgeous peninsula setting and stunning views of the Olympic Mountains and the Cascade Range. 
Homes for sale in West Seattle
A mix of stylish, well-constructed single-family homes, townhomes, condos, and luxurious waterfront homes are waiting for those planning to relocate to West Seattle. Home buyers will be able to choose from a variety of elegant architectural styles such as Craftsman, Contemporary, Ranch, and more.
Whether you're searching for an affordable starter home, a spacious home with easy access to downtown Seattle and scenic hiking trails and outdoor venues, or a beautiful luxury waterfront home highlighted by breathtaking views, West Seattle's housing options are sure to satisfy.
West Seattle real estate market info
Average listing home price: $799k
Attractions and activities in West Seattle
Alki Beach Park is one of West Seattle's most popular destinations, with its well-maintained amenities including a scenic multi-purpose trail, picnic areas, beach volleyball courts, and 2.5-mile sandy beach surrounded by picture-perfect views of the Olympic Mountains and the Puget Sound.
Avid golfers can enjoy a top-quality playing experience at the West Seattle Golf Course, a public 18-hole championship golf course with a classic layout that challenges players of all skill levels.
Shopaholics will love living in West Seattle as the community features a wide variety of offbeat shops and specialty stores. Popular shops include Capers for home decorating and furnishings, Emerald Water Anglers is Seattle's only premier outdoor retail fishing store &  professional guide service that since 2019 is carbon neutral and advocates for sustainability, and Haymaker Restaurant, for a comfortable and superb dining experience.
If you have any questions about a property or the area in general, please don't hesitate to
contact me
. I would be happy to answer any questions you may have.
Sorry we are experiencing system issues. Please try again.