A BUYERS GUIDE TO GREEN HOMES
WELCOME! I hope you find the information on green homes useful and enlightening.
Buying any home is likely the most significant investment you will make, and a decision that will have an impact on your quality of life.
This decision will impact your family's health and comfort, your utility costs, and how you commute to and from work.
The home you purchase will also have an impact on the environment, from the natural resources used in construction, to the home's ongoing environmental footprint from the energy and water resources used daily. With such an important decision, having the right information and being knowledgeable is the first step. (Key Questions to Ask About Your Future Green Home)
---
Green Homes

As a Realtor®, I welcome the opportunity to work with you and discuss strategies to make your dream home a reality, whether that is purchasing a certified green or energy-efficient home, or an existing home that you wish to renovate, that will be designed to become your green home, one that is highly resource efficient, provides healthy indoor air quality, durable, resilient, and utilizes sustainable resource and materials.
Your green home search is simple to access through my website, using the Northwest Green Living link. 
My goal is to offer you useful and inspiring information, provide a convenient method to search for a green or energy-efficient home, whether your ideal property is a single-family home,  townhome, or a condominium. 
In addition, to searching for homes by number of bedrooms, style, and location, through my website you can tailor your green home search, by selecting  "Find Green Homes" option to specifically locate certified green, or energy-efficient homes for sale. Examples would be, Green Built, LEED Homes, ENERY STAR, Energy Efficient, and Green Home Certification achieved.
Green building certification signifies that an independent third- party has verified the home was designed and built with the required prerequisites and credits necessary  for the specific level of certification. Green homes in Washington may be certified through Built Green, LEED for Homes, ENERGY STAR, Home Innovation, Living Building Challenge, PHIUS US, and other certification programs.
BUILT GREEN  is a residential green building program created by the Master Builders Association of King and Snohomish Counties. Their certification program extends to new single-family homes, remodels, townhomes, and condominiums as well as larger housing developments.
Certifications range from two to five stars. A four- or five-star rating means it has been third-party verified.
LEED (Leadership in Energy and Environmental Design) is an internationally recognized leading-edge rating system for certifying  high-performance buildings, single-family homes, townhouses, condominiums, lofts in historic neighborhoods,  and sustainable neighborhoods, administered by the U.S. Green Building Council(USGBC). USGBC is a member-based non-profit formed in 1993, created and manages all LEED rating systems.
LEED for Homes is a consensus-developed, independent third party-verified, voluntary rating system which promotes the sustainable design and construction of green homes.
LEED for Homes applies to single family homes and low-rise multi-family units up to 3 stories.
A LEED-certified home is designed and constructed in accordance with the rigorous guidelines of the LEED for Homes green building certification program. The LEED for Homes Rating System is centered on eight credit categories of sustainable design. Each credit category is driven by a point system. Each of the categories carries a different weight in the rating system, energy being the largest and therefore the most important.
There are four levels of LEED certification:
Certified: 40-49 points
Silver: 50-59 points
Gold: 60-79 points
Platinum: 80+points, out of 110 total possible points
Northwest ENERGY STAR Homes  improves the energy efficiency of new homes with a focus on health. To ensure the homes meet ENERGY STAR criteria, third-party verifiers conduct performance testing.
LIVING BUILDING CHALLENGE  is considered the world's most advanced and rigorous proven performance standard in the built environment. It was created in 2006, and is administered by the International Living Future Institute , this standard challengers designers and green builders to create buildings that provide:
Regenerative spaces that connect people to light, air, food, nature, and community

Healthy and Beautiful

Self-sufficient within the resource capacity of their site. Living Buildings produce more energy than they use and collect, as well as treat all water on site.

Living Buildings need to be designed and built to operate for a hundred years
PHIUS US (Passive House Institute US, Inc.)  is a non-profit organization dedicated to making high-performance passive buildings the mainstream market standard. PHIUS third-party certification incorporates a thorough passive house design verification protocol, with a rigorous Quality Assurance/Quality Control (QA/QC) program.
 NET-ZERO ENERGY HOME produces as much renewable energy as it consumes over the course of a year, allowing the homeowner with a net-zero energy bill and a carbon-free home.
A net-zero home is more than a "green home" or a home with renewable energy. A net-zero energy home integrates advanced design and superior building systems with energy efficiency and on-site solar panels to build an optimal home.
For additional information, see the Certifications page on my website.
---

What is a Green Home?
Any building, including a home, has an environmental footprint. This is best defined as the environmental impact to build, renovate, and operate the home or building.
"High-performance home" and "green home" are often used interchangeably.
A Certified green home can either be newly built or through retrofitting an existing home, with the goal of minimizing the home's environmental impact, integrating sustainable design strategies and development throughout the process.
A green home will provide healthy indoor air quality, achieve greater energy efficiency for both  heating and cooling, utilize less energy and water resources, integrate renewable energy sources, as well as optimizing the homes building envelope. Additionally, a green home will provide comfort,  durability, and utilize materials and resources that are sustainable and non-toxic.
---

Existing Home Remodel: A Viable Path to a Green Home
Energy-efficient system upgrades to an existing house, improving the home's envelope, or selecting a full retrofit, can provide you the opportunity to create your green home that aligns with your specific needs, budget, and goals. You can obtain certification if the renovations have been achieved to meet the requirements of the building certification program you select.
There are numerous ways to achieve greater efficiency and resource conservation. They can include small, inexpensive, yet very  important improvements such as using energy efficient LED light bulbs, installing low-flow faucets, shower heads, toilets,  programmable thermostats, and creating native landscaping for your home.
 In addition, less visible elements, include proper insulation and air sealing, can create a more comfortable home environment.
More substantial upgrades such as high-efficiency systems, solar panels, renewable energy sources, triple-pane windows often provide greater comfort, long term savings, and benefit the environment.
---
Pillars and Benefits of Green Homes
Site Location & Development
The way the home's lot is landscaped has a significant impact on water consumption, water quality, and the wildlife that live and share our environment. Smart design practices, preserving part of the site undisturbed in its original element, and harnessing the benefits of existing trees and native vegetation on the lot are all important components of a green home. 
Some examples to consider include:
Native, drought-tolerant plants and minimal lawn areas help reduce the water needs of your landscaping.  

Integrating rain gardens that reduce storm -water runoff, coupled with porous surface materials such as previous pavers, will allow rainwater to be absorbed into your yard. This lessens the impact on municipal storm water systems and benefits storm- water, which is filtered and cleaned naturally before entering our waterways.

Roof runoff can be captured by living roofs, rain barrels, or cisterns and used for the home's landscaping irrigation. A green roof has many benefits at economic, environmental, and societal levels. 

A green roof provides a rainwater buffer, purifies the air, lowers ambient temperature, saves energy, and enhances biodiversity in the community. 

Trees, especially those facing to the west and south of the home, provide and complement natural shading that will help keep your home cooler on hot days.
---
Healthy Indoor Air Environment
Selecting the right materials and following integrated  practices are essential components in building a green home.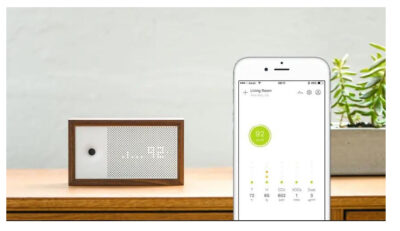 Ventilation and Enhanced Ventilation. 
Your home needs to support proper air flow throughout, providing fresh air either through mechanical or passive means, while removing contaminated air. This will provide good indoor air quality and prevent increased interior moisture levels.

Choose no or low -VOC paints, finishes, adhesives, as well as wood products (FSC) and insulation that are urea-formaldehyde-free.

Moisture-related issues can be avoided with upgraded features like foundation waterproofing, proper flashing around windows and doors, and diverting any water caused by improper sloping, cleaning and maintenance of gutters and drains.

Carpet, when used, should be sustainable, with padding materials that are free of toxic VOC's. A suggested product of wool

  (i.e. modernize.com), is increasingly popular as a sustainable carpeting option. The main advantage is, it is not treated with harmful chemicals like the kind used in mothproofing, stain repellents, and fire retardants.
---
Energy Efficiency & Atmosphere
Renewable Energy Systems
Buying or renovating to an energy-efficient home standard will reduce your utility bills and greenhouse gas emissions. An ENERGY-STAR home built in the Northwest will be at least 15% more efficient than one built to current codes. A house that's considered energy-efficient will have the following: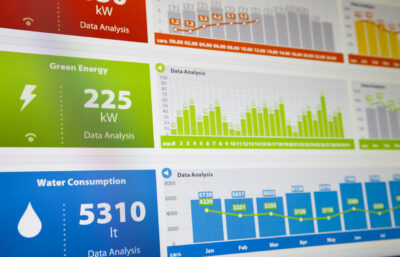 Windows certified by the National Fenestration Rating Council (NFRC) with a U-Value of .35 or lower.

A well-insulated, airtight thermal envelope with a minimum R-21 for walls, R-38 for roofs, and R-30 for floors (higher is better).

ENERGY-STAR rated heating equipment, appliances, and light fixtures.

Electric hot heaters with efficiencies of .92 or greater, or a tank-less water heater.

Gas hot water heaters with efficiencies of .60 or greater. 
---
Water Efficiency
Reducing the quantity of water needed requires an efficiency approach that considers indoor use, outdoor use, specialized uses, and metering. A green home or building should include many of the water innovations available: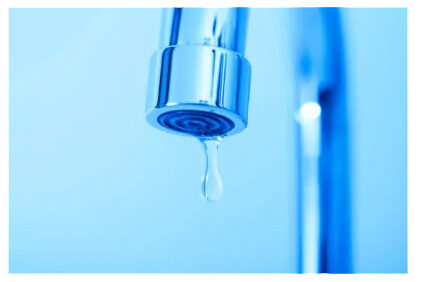 WaterSense high-efficiency toilets, including dual flush, rated at 1.28 gallons per flush.

ENERGY STAR-rated front-load washers and dishwashers.

WaterSense Low-flow showerheads (maximum 2 gallons per minute).

Kitchen faucets (maximum 2 gallons per minute).

Bathroom faucets (maximum 1.5 gallons per minute).

Greywater Systems for interior non-potable use landscaping

Leak detection and water monitoring systems

Rain/roof water capture holding system and filtration system

Hydro Panels-produce solar power and water 
These strategies help lower costs while supporting conservation for the community and the natural environment.
---
Sustainable Materials & Resources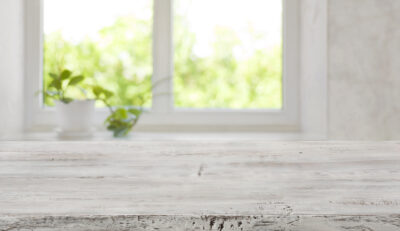 Smart design and environmentally-preferable material selection can significantly reduce waste, resource depletion and energy that are associated with building or renovating a home. Materials including flooring, cabinets, tile, carpet and other products all have a footprint associated with its manufacturing.
Wood certified by the Forest Stewardship Council (FSC) is from forests that are managed sustainably.

Selecting locally-sourced and environmentally-preferable materials for key components help reduce the home's overall environmental footprint. Additionally, purchasing local products helps reduce the environmental footprint connected to transportation, and can reduce costs.
---
Key Questions to Ask About Your Future Green Home
Each home buyer will have different questions regarding a green home, but if they wish to buy or build a home meeting green standards, whether new or a resale, questions will be similar, but with some variations. I welcome the opportunity to work with you in finding your ideal residence, and to be a knowledgeable resource.
Before you start out, decide what green or energy-efficient features are important to you and your family.
Has the home been certified by a green building program and verified by an independent third party? If so, ask for a copy of the certification.

Certification stays with the lifetime of the  home .

If new construction, ask the builder if they will complete the Appraisals Institute's Residential Green and Energy Efficient Addendum for the home.

Ask if the builder, or current owner, has an Energy Rating on the home, and if you will receive a complete copy of the rating?

Get references as you would from any builder.

Inquire about the number of homes the builder has constructed to green standards.

Ask about a builder's designation such as the National Association of Home Builders Green Professional or U.S. Green Council's LEED AP.

Find out why they build green houses?

See if the location offers public transportation, services and recreation suited to the needs of you and your family.

Are the materials sustainable and no or low VOC?

What are the ages of the appliances?

Is the home well insulated? Are the windows energy-efficient?

What renewable materials were used to build the home?

Is the wood used for the home's construction from a sustainably managed source, such as FSC?
To learn more, please continue exploring my  Green Living resources and content, and contact me anytime with questions!