Bellevue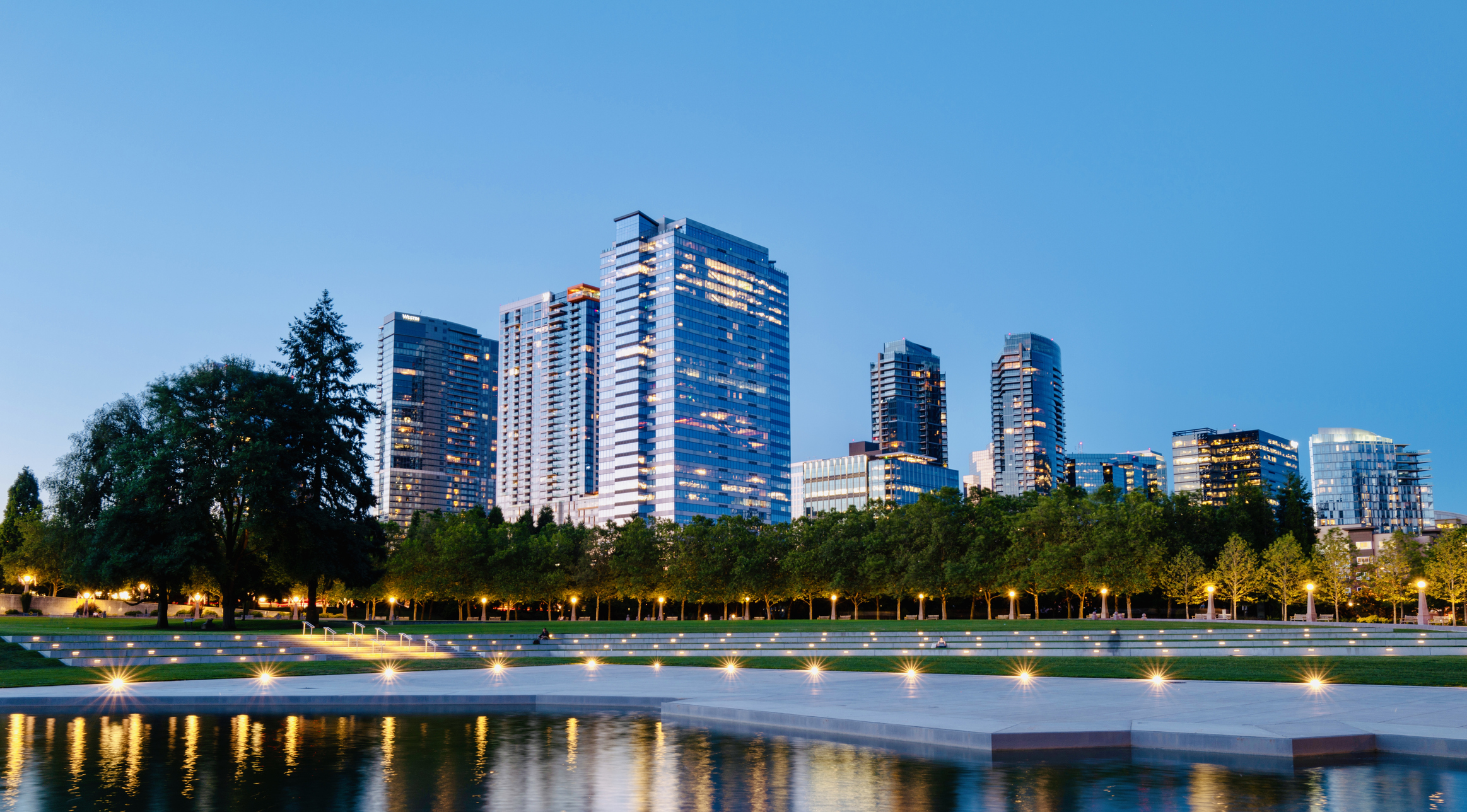 Bellevue is a city located between Lake Washington and
Lake Sammamish
, encompassing about 33 square miles. It is the fifth-largest city in Washington, with a population of over 145,000 residents. Bellevue is consistently included among the top mid-sized cities in the US, with its exceptional public schools, robust economy, and scenic parks. While its downtown core is always buzzing with activity, much of the city retains a laid-back small-town atmosphere, with picturesque wooded neighborhoods and more than 2,700 acres of parks and open space, along with more than 85 miles of trails. Bellevue is home to almost a hundred parks within city limits, which is why it is best known as a "city in a park."
Homes for sale in Bellevue
Bellevue features a variety of real estate options, with properties that include condos, townhomes, and single-family homes, along with vacant lots with sizes of three acres and more. The homes for sale in Bellevue will be able to accommodate the needs of almost any type of buyer, whether they're in the market for a comfortable 1-bedroom condo close to amenities or an impressive waterfront estate highlighted by picture-perfect scenery.
Bellevue real estate market info
Average listing home price: $1.2M
Attractions and activities in Bellevue
The Bellevue Botanical Garden is one of the city's top attractions, attracting over 300,000 visitors annually with its gorgeous cultivated display gardens, enchanting wetlands, and scenic wooded trail.
Bellevue is a prime shopping destination and the fashion capital of the Pacific Northwest with its incredible array of unforgettable shopping experiences on offer including vintage boutiques, high-end designer shops, department stores, and more. Head to this page to find the best shopping venues in the city.
Bellevue is known as a haven for outdoor lovers and nature enthusiasts, offering an extensive range of outdoor recreational options for visitors and residents of all ages. Visit this page for info on the city's incredible parks and trails.
If you have any questions about a property or the area in general, please don't hesitate to
contact me
. I would be happy to answer any questions you may have.
Sorry we are experiencing system issues. Please try again.