Seattle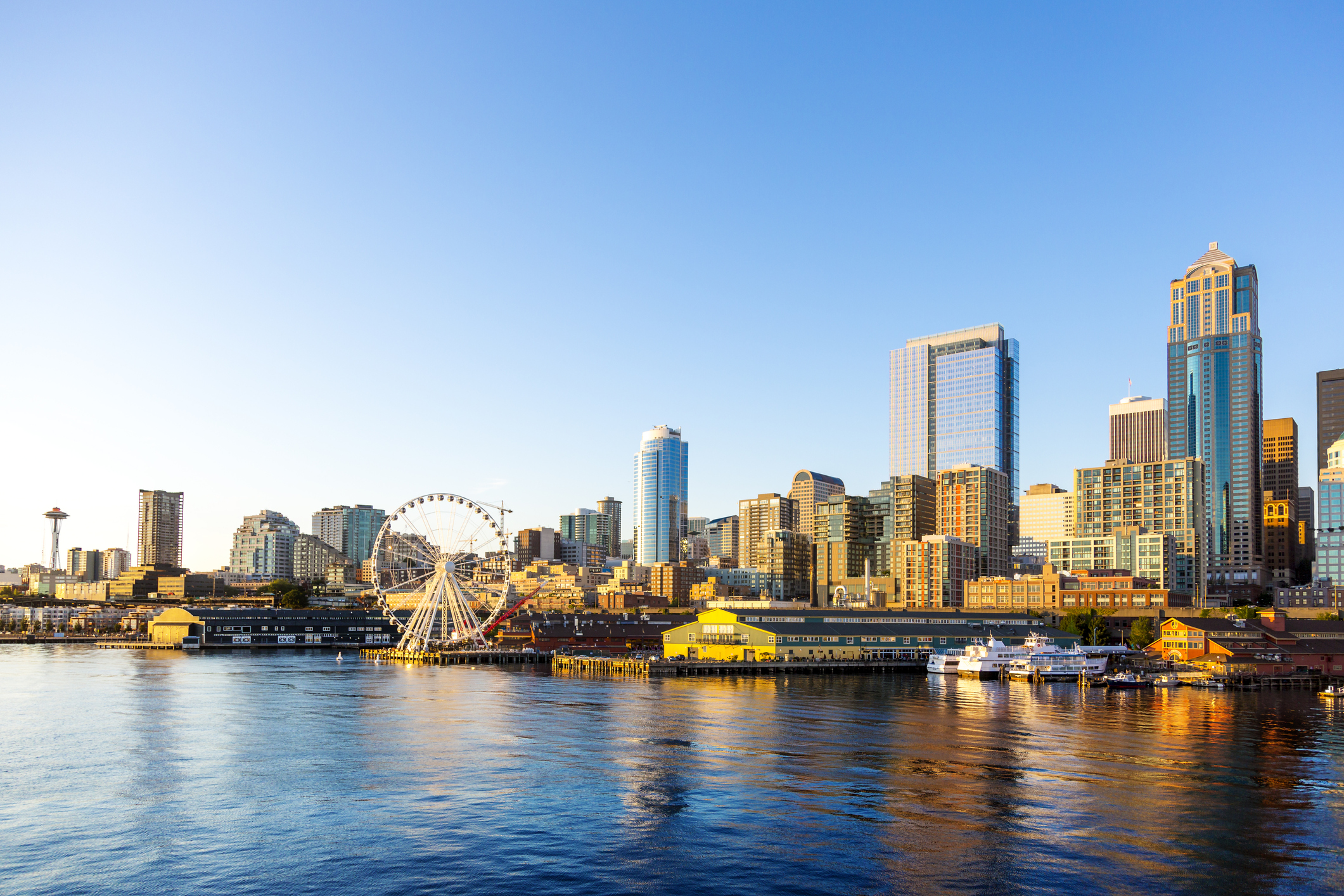 Seattle has always been a major draw for people looking to relocate and start anew in the picturesque Pacific Northwest, making it one of the top five fastest-growing cities in the country.
And it's easy to see why. The Emerald City has so much to offer, from its vibrant tech scene, top-rated universities, amazing dining options, terrific cultural attractions, top-tier farmers' markets, and seamless blend between modern urban amenities and natural beauty – it's all right here in Seattle.
Homes for sale in Greater Seattle
The Greater Seattle area features a diverse selection of properties that can accommodate nearly any type of requirement, preference, or budget. Prospective buyers will be able to choose from comfortable condos, 
homes in various neighborhoods
, to luxurious waterfront estates, and everything in between. One of the best things about relocating to the Greater Seattle area is the variety of options available when it comes to location. Overall, the city features 18 distinct districts, all of which are divided into smaller neighborhoods with its own unique charm and character. Get an insider's look at some of the most desirable neighborhoods in the area by taking a look at our communities section
.
Greater Seattle real estate market info
Average listing home price: $750K
Attractions and activities in Greater Seattle
Seattle has a reputation for being one of the top art cities in the world. It is, after all, the home of rock music icons like Jimi Hendrix, Nirvana, Soundgarden, the Foo Fighters, and Pearl Jam, just to name a few. And that's precisely why you'll find an array of concert halls, live music stages, and avant-garde performance venues scattered throughout the city. Head to

this page

to find the best theaters and music venues in Seattle.
Nature lovers in Seattle get access to a plethora of outdoor recreational venues offering all sorts of activities including hiking, biking, boating, camping, wildlife viewing, and so much more. Check out

this page

for information on the city's top outdoor activities and destinations.
If you have any questions about a property or the area in general, please don't hesitate to contact me. I would be happy to answer any questions you may have.
Sorry we are experiencing system issues. Please try again.