Magnolia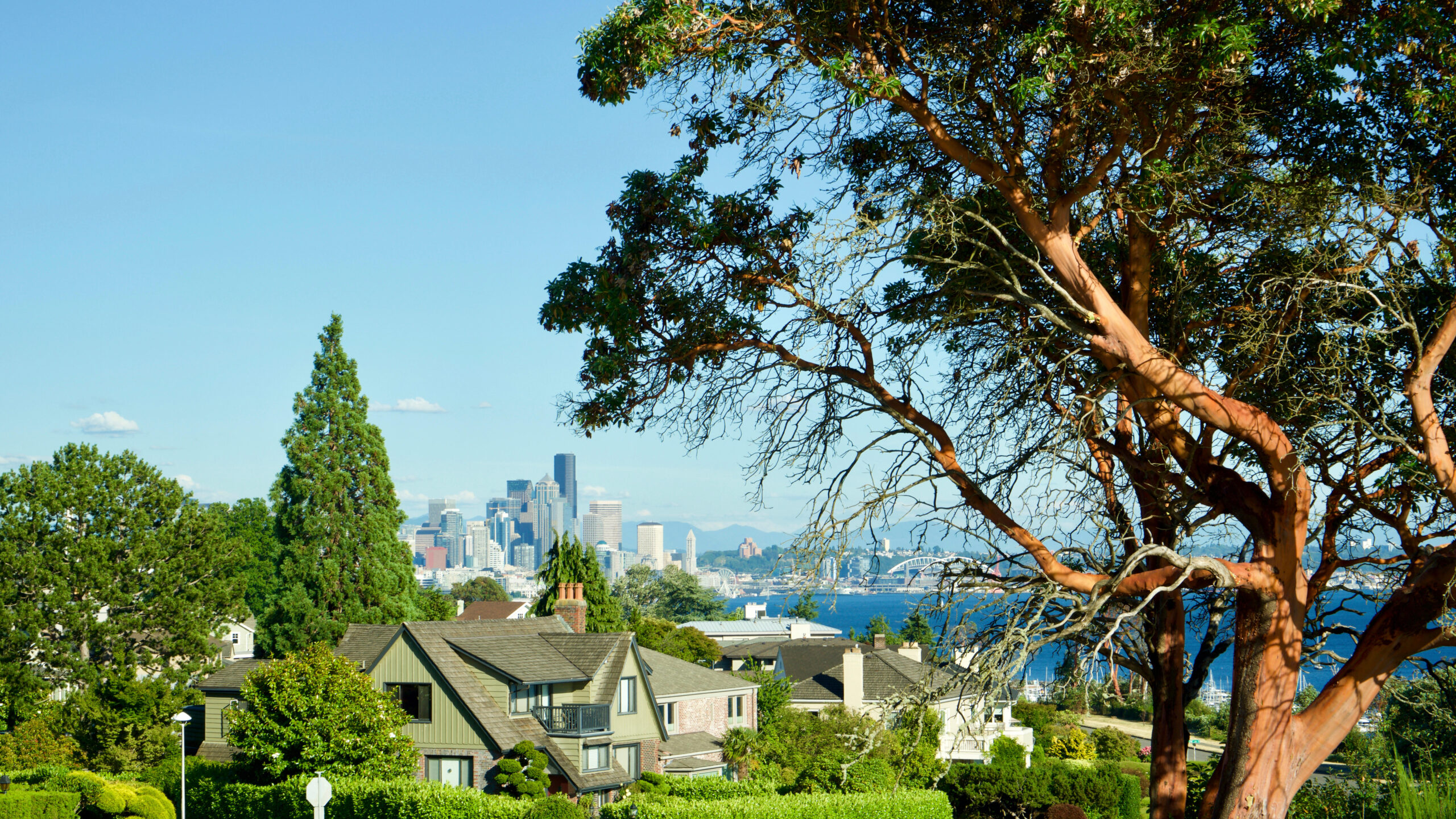 Magnolia is a neighborhood nestled on a hilly peninsula northwest of downtown
Seattle
, connected to the rest of the city by three bridges constructed over the BNSF Railway tracks. It is Seattle's second-largest neighborhood, with a current population of over 22,000 residents. The origin of Magnolia's name dates back to 1857 when Navy geographer George Davidson mistook the area's abundance of madronas for magnolias. The name stuck ever since. Throughout the years, Magnolia has bloomed into a scenic and laid-back neighborhood that features expansive parks, top-rated amenities, panoramic views of Elliot Bay, Salmon Bay, and the Puget Sound, and some of the most impressive homes in the city.
Homes for sale in Magnolia
An impressive selection of gorgeous real estate options is available for those looking to make Magnolia their new home. Homes for sale here consist almost entirely of single-family homes available in a range of styles like Craftsman, Mediterranean, Tudor, and Cape Cod, although some condos and multi-family homes are available as well. Spacious lots and land are available as well for those who plan on building a custom home from the ground up. For those looking forward to luxury living, Magnolia also features stunning high-end homes with first-class features like serene courtyards, gourmet kitchens with top-of-the-line appliances, designer fixtures throughout, and breathtaking views of the Puget Sound and the majestic Olympic Mountains on the horizon.
Magnolia real estate market info
Average listing home price: $1.13M
Attractions and activities in Magnolia
Magnolia is home to Discovery Park, the city's largest park at 534 acres. The expansive park features two miles of shoreline, vast meadows and forests, a historic lighthouse, and a network of scenic hiking trails.
Magnolia Village, the neighborhood's central hub, is a vibrant urban center filled with cafés, pubs, grocery stores, bakeries, and restaurants offering delicious cuisine from all over the world.
If you have any questions about a property or the area in general, please don't hesitate to
contact me
. I would be happy to answer any questions you may have.
Sorry we are experiencing system issues. Please try again.